The year 2021 has been recognized as the "Year One of the Metaverse" as integration of technologies like blockchain, augmented reality, 5G, big data, artificial intelligence and computer graphics is forging a clear pathway to the future of the metaverse, a virtual 3D space independent of the real world with digitalized participation, assets, currencies and transaction.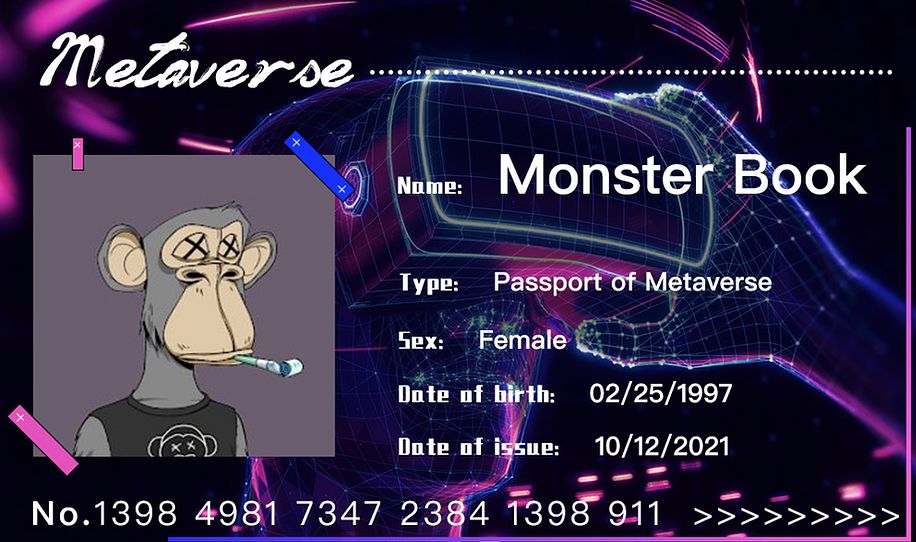 As the world heads toward the era of metaverse, pan-entertainment platform Metaverso launches the world's first nonfungible tokens (NFT) passport to the metaverse.
The metaverse NFT passport is issued by Cryptocurrency Research Institute of Canada (CRIC), with a first collection of 10,000 globally. The passport, to be sold exclusively at Metaverso, will lead a path to the future world of metaverse.
CRIC is a non-profit research institute based in Canada. Gathering the top scholars and industry leaders in cryptocurrency, blockchain and industry regulation, the institute is dedicated to the research of cryptocurrency technology innovation. Focusing on metaverse and digital assets research, CRIC is tasked with guiding industry development and providing reference to policymaking, assisting Canada's efforts to become a global leader of metaverse and cryptocurrency industries. The center also engages in organizing industry events and publication. It is an independent and impartial institution with no link to any special interest.
Metaverso is the first global pan-entertainment platform facing the metaverse era. With its cutting-edge blockchain technology and advanced infrastructure, Metaverso is dedicated to creating a complete entertainment industry ecosystem (music, streaming media, short video, live broadcast, etc.) in metaverse. Its services include virtual intellectual property creation, NFT-based product development, marketing and commercialization.
"The transition of human society to the virtual space of metaverse is an inevitable trend of the development of information technology and human civilization," said Dr. Grace, president of CRIC. "The core of metaverse lies in credibly carrying people's asset rights and social identity, and the virtual assets created by users can be circulated without the shackles of the platform."
NFT-based metaverse passport issued by the CRIC for the decentralized metaverse operating system will provide a pathway to a parallel universe that links virtual and reality worlds," said Dr. Grace.
As a pioneer and advocate of metaverse, Dr. Grace started systemic research on metaverse nine years ago and has been deeply dedicated to construction of the new world. The debut of the metaverse passport gives the concept great significance in practice.
Technology breakthrough to build the metaverse economic system
The birth of metaverse passport relies on blockchain technology to provide a solution for value transfer in the metaverse. Blockchain technology enables a decentralized clearing and settlement platform and value transfer mechanism. It guarantees the ownership and circulation of value in the metaverse so that the economic system can operate in a stable, efficiency, transparent and consistent manner. Decentralized virtual assets can circulate cross platforms and beyond content, making them more "real." But there are still unsolved issues on the way the transition from traditional to blockchain economy, such as computing capacity, data storage, consensus building and security.
Kinglory creates a large-scale, commercial, high-performance blockchain ecological platform using modern cryptography, communications, distributed computing, and distributed storage technologies to support decentralized finance, social networking, e-commerce, search, and storage business applications. It breaks the bottleneck metaverse operation to become an operating system allowing decentralized apps (DAPP) and assets on different blockchains to interact without barrier. It thus allows developers and users to access data, assets and smart contracts from different blockchains.
Through innovative sharding technology, Kinglory uses blockchain platforms including Bitcoin, Ethereum and Solana to store data and assets, enabling ultimate data transfer across chains. Its self-developed consensus protocol constructed with a verifiable random function (VRF) and a verifiable delay function (VDF) compresses transactions by thousands of times to improve performance. Kinglory's technical advantages such as Kate commitments can handle increased transaction requests, tackle hackers, and consume less resources, providing abundant, rapid, cheap and reliable processing power for users.
The Kinglory operating system can meet the needs of users for low-cost, low-latency and trustworthy computing power by integrating global computing resources and dynamically assigning them to end users of metaverse applications.
Becoming a metaverse inhabitant to create a beautiful home for mankind together Metaverse is a cyberspace parallel to physical reality where people can produce and consume virtually and create unprecedented economic rules. According to Bloomberg Intelligence, the global Metaverse opportunity could reach $800 billion in 2024 and may exceed $2.5 trillion by 2030.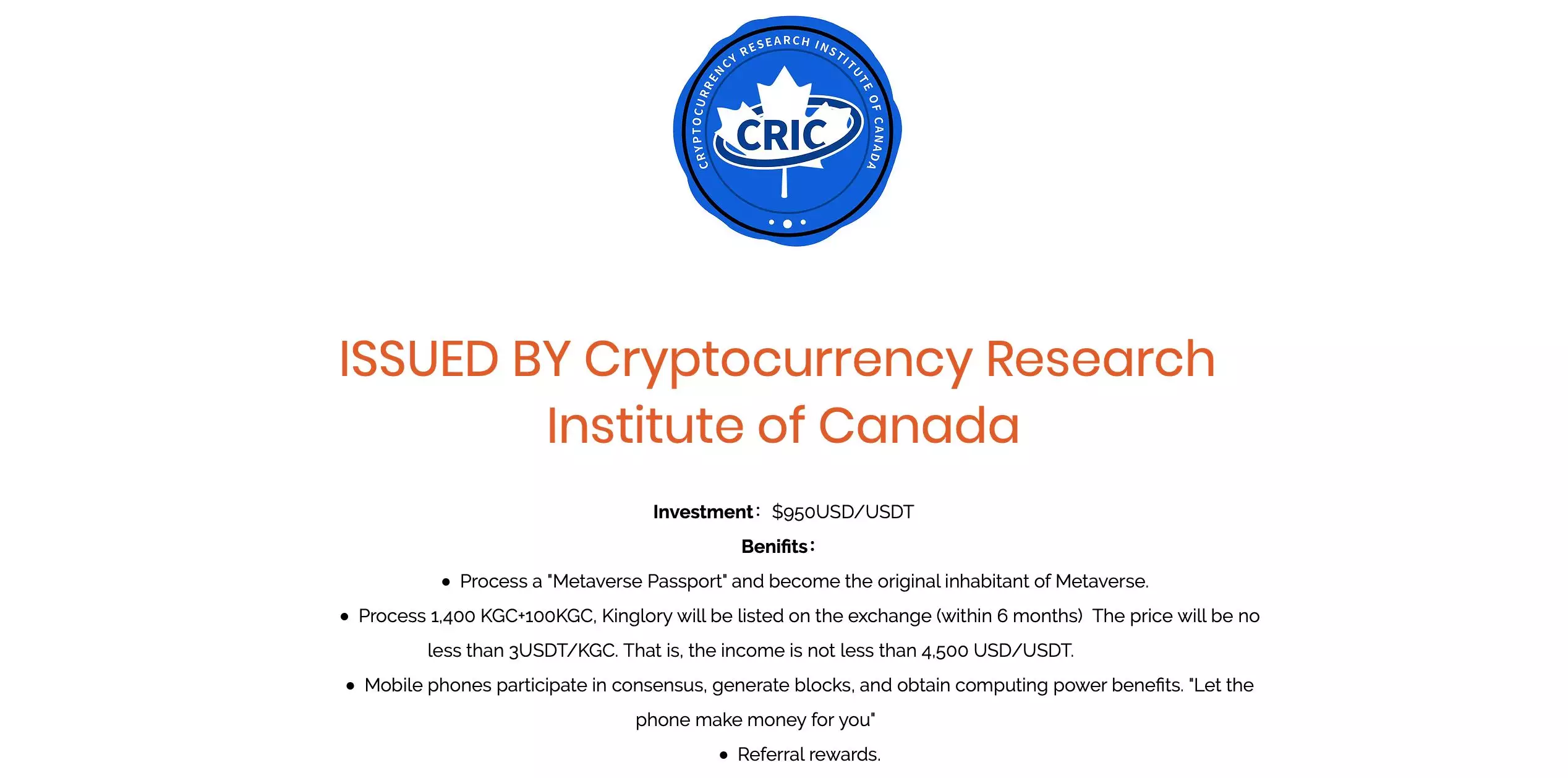 The metaverse is now calling for its habitants, and the NFT passport will offer you:
A modern identification
The status of the first batch of metaverse habitant to take part in the building a colorful new world
The first digital asset in the metaverse economy
A metaverse NFT that can facilitate digital asset transfer in the metaverse
A mining machine in your mobile phone that allow you to earn money at anytime in your hand
The NFT passport is the most important and valuable asset in the metaverse with appreciation potential and collection value
The metaverse NFT passport will be debut on Oct. 29, with daily issuance limiting to 100. Get your passport at http://www.metaverso.ca/ with invite code media001 to get 50 USDT off.
Telegram Group: https://t.me/metaverse_passport
Telegram Group (Chinese): https://t.me/metaverse_NFT_Passport1
Twitter:https://twitter.com/Metaversocial
Contact:[email protected]